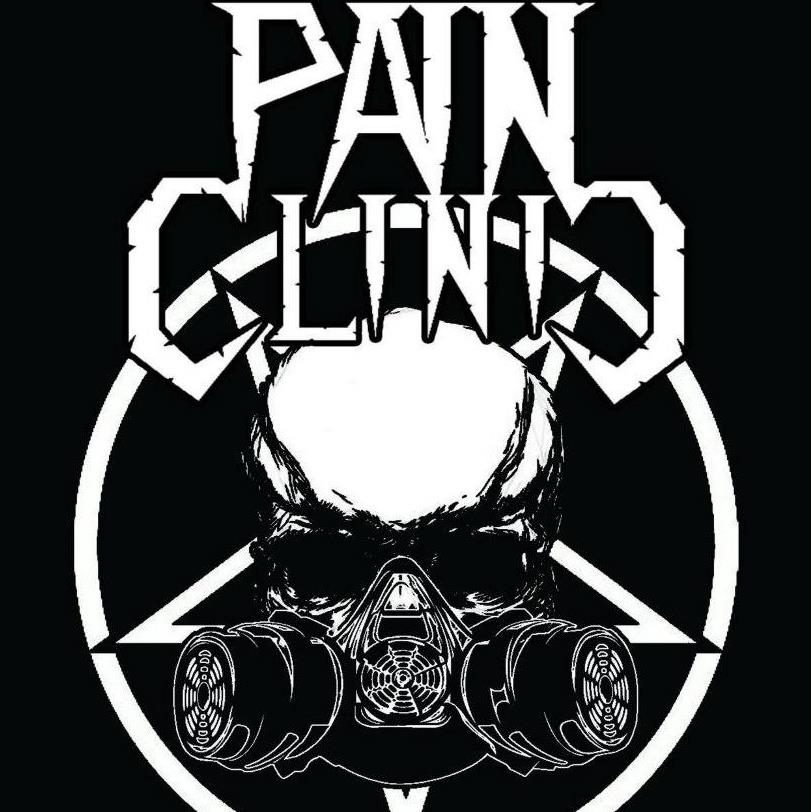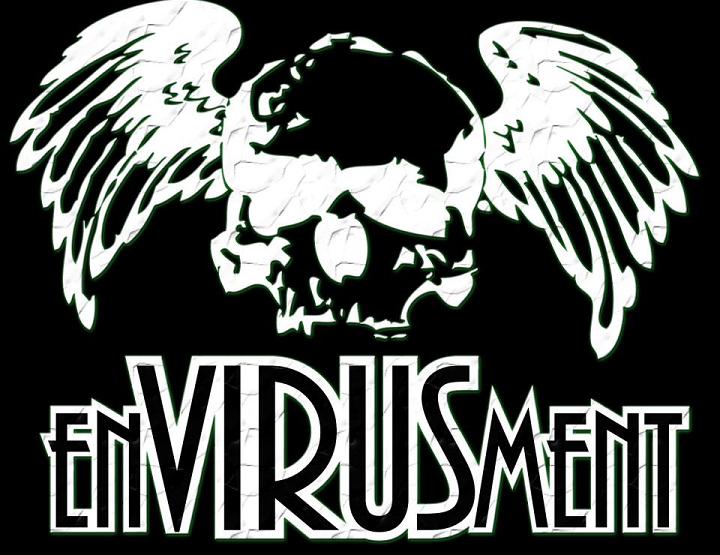 05/10/13 The Knitting Factory Reno Nevada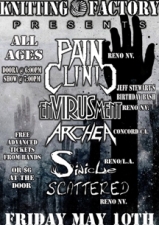 Friday May 10th saw the Knitting Factory Reno showcase Reno's metal scene bringing in local favorites Pain Clinic and EnVIRUSment.

   The local Reno scene has a very strong and, this night, well represented metal militia. The action got started early with the opening acts Archea (Concord CA), Sinicle (Reno/LA), and Scattered (Carson City NV). These three bands started the night off giving the headbangers in attendance a great warm up leading into the headliners.

   Local heavy weights EnVIRUSment hit the stage and immediately released the virus upon the Knit. Fronted by singer extraordinare/madman Steven Morris, EnVIRUSment is a ball crunching metal quintet much in the vein of Mercyful Fate and King Diamond. The band is rounded out with great talent in guitarist Jeff Stewart and Wes Deputy along with Don Wood on bass and beating the skins Jeremy Orris.

   This was my first time seeing these guys live and I caught the virus full on. The energy and the musicians in this band completely blew me away. Singer Steven Morris is an unbelievable frontman and I believe the best local metal singer I've heard. Guitarist Jeff Stewart and Wes Deputy work very well together. A solid duel guitar attack highlighted by Jeff's flying solo's and fills. This was definitely Jeff's night for this was his birthday celebration show. Towards the end of their set members from Pain Clinic and Jeff's friends brought out a birthday cake for him to celebrate. With the recent passing of Slayer's guitarist Jeff Hanneman EnVIRUSment tore through Slayer's "Postmortem" in his honor. EnVIRUSment put on one hell of a fun show. The fans were in full on mosh mode during their set and the roar the band received at the end of their set proved that the local metal scene is strong and appreciative of the hard work this band does. Check them out at
Reverbnation.com/envirusment
   Headlining this local night was Pain Clinic. This was another band that I had not seen before. After the set EnVIRUSment had just pulled off I was thinking these guys better be bad ass to follow what Steven and the guys just did. Pain Clinic did not let me down. These guys came right out and punched you in the face. Singer Jay Presock was all over the stage belting out the vocals and some furious headbanging. Guitarist J.R. Biamonte was making my neck hurt just watching him running around and headbang violently. Awesome !!!! Lead guitarist Jeff Gresham did not hold back by any means either. Jeff's blistering solo's stood out amongst all. A very talented player and great stage presence. The backbone of Pain Clinic is Bassist Deston Miton and drummer James Trieck. Deston was a heavymetal animal hitting all the metal poses and climbing all over the stage props while James put on a drum clinic.

    Pain Clinic also paid tribute to Jeff Hanneman by ripping out Slayer's "Bloodline" in remembrance. The highlight of the night was their encore when Pain Clinic was joined on stage by Exodus guitarist Rick Hunolt, members of EnVIRUSment , and a few friends ( DethmetalDave Forsyth, Larry Rinetti).  All these folks joined in to perform Exodus's "Lesson in Violence". INCREDIBLE !

   What a great way to end a night of metal. We here at Rocknrollreview.com can't stress enough to get out and support the music you enjoy in your local music scene.

EnVIRUSment