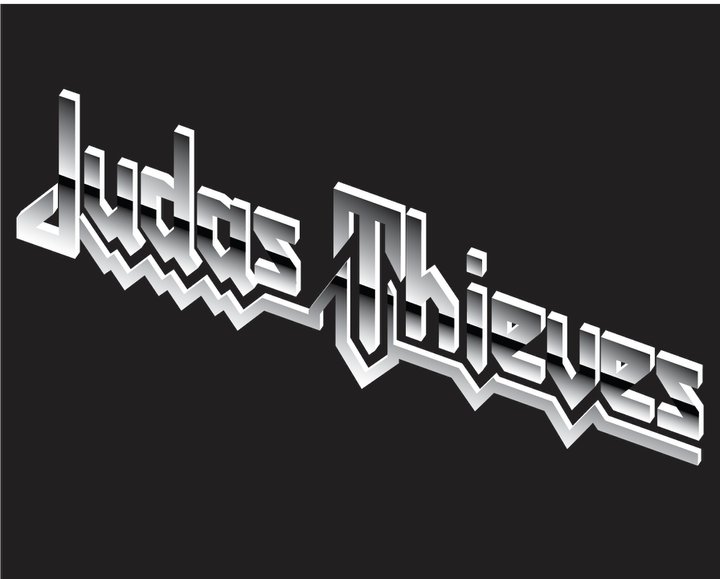 04/14/2012 Knuckleheads, Reno NV

  You know there is truly something to be said for cover /tribute bands. If you get the right make up of talent that loves the band their portraying then it can be magical and that's what you have in Judas Thieves.

  I was finally able to catch these guys live after a lot of invites/harassment from a friend that is in the band.

So I rolled into Knuckleheads last Saturday night kind of excited to see what this band had to offer but not really getting my hopes set to high. I mean.. come on... how can a band really do justice to playing covers of the almighty Judas Priest fronted by the iconic singer Rob Halford... the metal god himself. A very tough challenge indeed !....or so I thought...

  The band kicked the night off with "Hellion/Electric Eye". Right from the opening riffs I has shocked at how great the sound of the two guitarist Sean Dawley and Robey O Day fit together. I was like OK this could be alright.Then singer Jack Coe slammed us with a voice that was unbelievable. I was sold immediately ! The band went on to rip threw a dozen and a half Judas Priest classics from "Green Manalishi" to "Bloodstone". I had a grin from ear to ear and found myself singing along with the tunes. Mr Coe hit more notes then I could imagine. He did Rob Halford real justice... A+. As did the whole band that is rounded out by Bassist Lou Wolgast and drummer Chris Fountain.

  With the 70-80's rock bands starting to get up in age and looking to call it quits it will be up to bands like Judas Thieves to carry the torch and give us an outlet to hear these tunes the way they were intended to be heard and that's LOUD !

  This was definitely a quality rock show. After seeing this gig I can't recommend this band highly enough. I believe  that if you get a chance go see these guys you will be pleasantly surprised at what a great time you'll have.

  Judas Thieves is playing April 21 check out their flyer below